The effect of the global recession is also visible on the Indian business. It has come to light that Zomato is going to lay off employees.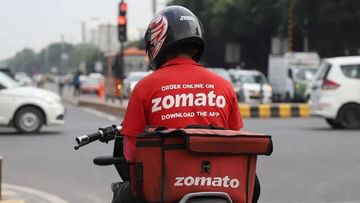 staff cut in zomato
Image Credit Source: Social Media
Mumbai, global recession (global recession) Its effect is also visible in the private sector in India. After Twitter and Facebook's parent company Meta, now food aggregator Zomato is also laying off employees. (Zomato layoffs) It has come to the fore. According to Zomato, the company will lay off 3 percent of its employees. Food aggregator app Zomato has decided to lay off around 100 employees. These employees belong to different departments of the company such as production, technology, catalog and marketing. Out of the total employees of the company, about 3 percent of the employees are to be retrenched.
The latest news of cuts at Zomato comes at a time when the company's management is at a steady stream of resignations. The company's co-founder Mohit Gupta had resigned from his post last Friday itself. This was the third resignation from the management of Zomato in the last few days. The same week, the company's new venture head Rahul Ganju resigned from his position. Apart from this, Siddharth Jhanwar, head of Intercity Legend Services, had left the company a week back.
Food-ordering app Zomato has cut its workforce by up to 3 per cent as part of regular performance-based layoffs, a company spokesperson said. Less than 3 percent of our workforce is churning on regular employee performance, nothing more, at least 100 employees have been affected, this process has been going on for the past two weeks.
Poor performers will be shown the way home
Dipendra Goyal, the founder and CEO of Zomato, recently indicated that the company is going to show the way home to the underperformers in certain segments of the company. Actually, Zomato is going through many big changes at the moment. Recently, the company had announced that they will be discontinuing their delivery service in UAE. It was said that the orders of the people living there would be transferred to another app.
co-founders will also resign
Zomato co-founder Mohit Gupta has announced his resignation yesterday. In a note to the market, he added a farewell message, adding that he will remain a long-term investor in Zomato. Zomato reported a narrow loss in the second quarter last Thursday. Online orders are said to be on the rise. The company said in a regulatory filing that consolidated net loss for the three months ended September 30 stood at 2.51 billion rupees, compared to 4.30 billion rupees a year ago. At the same time, revenue from operations increased from Rs 10.24 billion to Rs 16.61 billion.
layoffs due to recession
The global recession is causing layoffs in IT and other sectors. Earlier, Facebook's parent company – Meta had discussed the layoff of more than 11000 employees. Apart from this, many companies including Amazon, Twitter and Microsoft are laying off. Startups in India like Byju's and Unacademy have also announced layoffs.
For more Business updates, Click here.