Union Budget 2023: Let's know the outline of the budget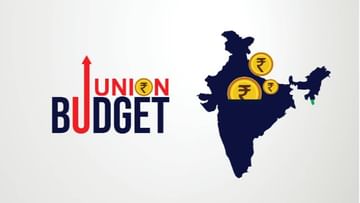 budget outline
New Delhi : Now the general public of India is yearning for the budget. Their taste has also increased than before. Since the direct impact of some decisions in the budget can be seen on the common people in the rural areas, the discussion of the budget takes place amidst gossip. Union Finance Minister Nirmala Sitharaman (Nirmala Sitharaman) Will present the budget. Union Budget 2023-24 to be laid before Parliament on 1 January 2023 (Union Budget 2023) The envelope of the decision will be opened Of course, for the last three months, the exercise of preparing the Union Budget is going on. Entrepreneurs, businessmen, taxpayers, experts and informers from other fields have presented their demands and suggestions. It is certain that the Modi government will present the budget keeping in mind the Lok Sabha elections to be held in 2024.
The budget will be presented on the second day of the commencement of the Parliament session. The budget session will be held on January 31. On this day, the Union Finance Minister will regularly present the Economic Survey. Then the budget will be presented at 1 am at 11 am.
Now, thanks to modern technology, you can keep track of your budget. You can also watch the budget on Parliament TV, Rajya Sabha TV, Doordarshan along with MoneyMattere.com, TV9 Bharatvarsha. It is also broadcast live on major news channels.
You can view the budget based on YouTube and other live streaming on your mobile. The budget can be seen live on PIB and Parliament TV. Along with this, major updates related to this will be broadcast on digital media. Updates will be available on multiple websites.
Taxpayers and common people have high hopes from this last budget of the second term of the Modi government. The central government has already pleased the senior citizens before the budget. His income is tax free. Now there is a demand to increase the tax exemption limit. It is also expected from the budget of each unit.
Economist and Professor Lekha Chakraborty has demanded an increase in the existing tax exemption limit. He suggested that the limit under section 80C of the Income Tax Act should be raised to Rs 1.5 lakh. They believe that this will lead to an increase in savings and investment.
Some economists insisted on simplification of tax slabs and cumbersome process of income tax return. Although the central government has given a new option through the new tax system, but they claim that it is not enough. He gave priority to focus on reducing the paperwork while paying income tax.
For more Business updates, Click here.