Tax on Gutkha: Gutkha eaters may now have to pay more money, what role can the central government take, a decision can be taken on this day.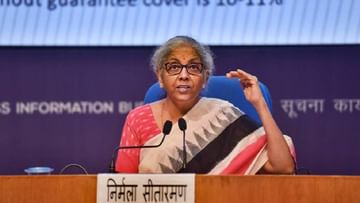 pitch will be expensive
New Delhi : budget recently (Union Budget 2023) was presented. Union Finance Minister Nirmala Sitharaman in this budget (Nirmala Sitharaman) He gave a good fight to the people of 'Har Fikr ko Dhuye Mein'. As cigarette prices continue to rise, smokers are getting worried. Now second place belongs to those who throw red sprayer everywhere. The central government is all set to crack down on gutkha eaters. Gutkha eaters may be hit by inflation. The Goods and Services Tax Council on February 18 this month… (GST Council) The meeting is taking place. Gutkha and pan masala in this meeting (Gutkha and Pan Masala) Taxation is likely to be stamped. In the last meeting, the proposal to impose tax on Gutkha companies has been sent to the Group of Ministers for consideration.
The GST Council, headed by Union Finance Minister Nirmala Sitharaman, will also include state finance ministers. The GST Council tweeted on Friday. Accordingly, the 49th meeting of the GST Council will be held on February 18, 2023 in New Delhi.
In this conference, a Group of Ministers may consider imposing tax on Pan Masala and Gutkha companies as well as decide on setting up an Appellate Tribunal to deal with cases and complaints against them.
Apart from this, GST may be imposed on online gaming, casino and horse riding. A group of ministers headed by Meghalaya Chief Minister Conrad Sangma will take a decision on this. This group has already discussed about it. This was the issue in the GST Council meeting on December 17, 2022.
The Union Budget was presented in the Lok Sabha on 1 February 2023. Union Finance Minister Nirmala Sitharaman announced a 16 percent tax on cigarettes. National Disaster Contingency Charge on Cigarettes (NCCD) Now it has been increased to 16 percent.
In the earlier two budgets, the central government had not imposed any tax on cigarette manufacturing companies. This time the tax has been increased on cigarette making companies. In such a situation, now the prices of cigarettes are going to increase. Of course, this price increase won't be huge.
According to experts, with this decision of the central government, cigarette companies need to increase the price of cigarettes by 2 to 3 percent. According to ICICI Securities, with this decision, the tax on cigarettes has come down from Rs 0.07 to Rs 0.12. So the price per cigarette will not increase much.
According to a report, in the budget of the year 2020, the NCCD was increased from 212 percent to 388 percent on the basis of cigarette size. This increase was followed by a 7 percent increase in low-cost cigarette packs. While the price of premium packet was increased by 5 percent.
For more Business updates, Click here.