Tata: Why did the ownership of Bisleri go to the Tata group? Here are the reasons..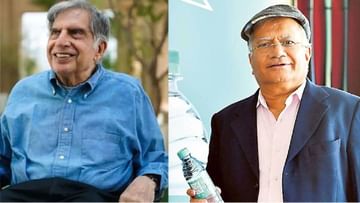 Why was the ownership handed over to the Tatas?
Image Credit Source: Social Media
New Delhi : Thumsup for almost 30 years (thumbs up)gold spot (Gold Spot)Limca (Limca) and coca cola (Coco Cola) Sale of soft drinks like Bisleri (Bisleri) The company is doing now this company belongs to Tata Group (Tata Group) Its owner. The deal has raised many eyebrows in the market. Some are surprised. With the entry of a large conglomerate into the fray, Tata's market share has increased.
Bisleri International (Bisleri International) and Tata Consumer Products Limited (TATA Consumer Products Limited, TCPL) This deal between them is estimated to be around Rs 6000 to 7000 crores.
This deal did not happen overnight. Several rounds of talks have taken place between the two groups regarding the deal. According to media reports, both the groups have been in talks for the last two years for this deal. After this the deal is now confirmed.
Bisleri is a brand Jayantilal Chauhan (Jaintilal Chauhan) He started this packaged water business in 1984. Current Director Ramesh J Chauhan (Ramesh J Chauhan) His age is 82 years.
Other entrepreneurs were also interested in buying Bisleri. But we deeply love the Tata culture and values. So Chauhan gave an emotional reaction that he is selling this brand to Tata Group.
Tata group will further expand Bisleri. He expressed confidence that there will be new business opportunities. He said that the decision to sell Bisleri has been taken with a heavy heart.
No decision has been taken regarding the proceeds from the sale of the company. He said that this brand has been created after many years of hard work. So Bisleri was sold to a similar group, which would take care of the company and the employees, he explained.
As per the agreement between Tata Consumer and Bisleri, the management of Bisleri will continue to manage the company for the next two years. Chauhan disclosed this in an interview.
Tata Sons director N Chandrasekaran (N Chandrasekaran) and Tata Consumer CEO Sunil D'Souza (Sunil D'Souza) Chouhan said that after several rounds of talks with him, he decided to transfer the ownership of the Bisleri group to the Tatas.
For more Business updates, Click here.