Swadhar Yojana: The state government provides assistance of thousands for the education of the youth.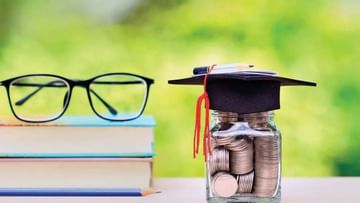 financial aid for education
Image Credit Source: Social Media
Mumbai: For further courses after schooling(education) State government (State government) support, perhaps, for many young (Youth) There is no information. Many students go to distant cities for education. high cost of living, food and education (Expense) It is difficult to meet these expenses, in such a situation this scheme of the state government comes to the rescue.
Maharashtra Government Swadhar Yojana for these students coming to the city (Swadhar Yojana) Under this scheme, students are helped to meet the cost of education, accommodation and food. The state government provides financial assistance of Rs 51 thousand.
Maharashtra government has brought this scheme so that no student of the state is deprived of education. Economically weak students get admission in the hostels. But many times the students are not able to get admission in the hostel. Such students get the benefit of this scheme.
Swadhar Yojana benefits economically poor, scheduled caste, tribal, tribe, neo-Buddhist class students. The benefit of this scheme is available to the students who have passed at least class 10th examination.
On the basis of that these students are helped for class 11th, 12th, diploma course, non professional course. The state government provides financial assistance of 51 thousand to the students.
For the scheme, the annual income of the family of the beneficiary students should be less than two and a half lakh rupees. The duration of the course selected for this scheme should not exceed two years.
Only students with minimum 60 percent marks are considered for this scheme. For handicapped students 40 percent marks is required. The student should have his own account for the amount of the scheme.
Various amounts are given under this scheme. Rs 28,000 for boarding facility, Rs 15,000 for lodging facility. Additional assistance of Rs 5000 is given to each student for medical and engineering education.

For more Business updates, Click here.