Stree Shakti Yojana: The central government has come up with a powerful scheme for women empowerment.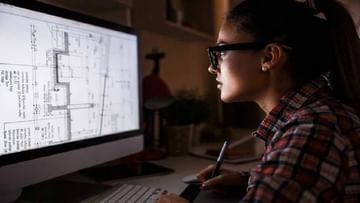 let's be an entrepreneur
Image Credit Source: Social Media
New Delhi : for women empowerment (women empowerment) There are many schemes at the central and state level. But to increase the number of women in business, now the central government (Central Government) A strong plan has been brought. so women entrepreneurs (Women Entrepreneur) Will help a lot in growing up.
Women are far behind men in the industry. Stree Shakti Yojana by the central government to increase their number (Street Shakti Package Scheme) Bought so that women will be able to stand on their feet.
This is a great opportunity for women. Under this scheme, women will get loans up to Rs 25 lakh to start their own business. Interestingly, under this scheme, women do not need to pledge loans up to a few lakh rupees.
India's largest state-owned bank State Bank of India has been commissioned by the central government for this scheme.(State Bank of India) A collaboration agreement has been signed with this will make it possible to provide timely credit to women across the country.
Under the Stree Shakti Package Scheme, women entrepreneurs will be given loans at low interest rates. Also, the process of this loan is simple and straightforward. The application for this scheme can be submitted in any branch of SBI.
At the time of submitting the application for this scheme, the concerned woman should have at least 50 percent ownership in any industry. If the business and related documents are not in the name of the woman, she will not get the benefit of the scheme.
0.5% discount on interest rate up to two lakhs. 50 thousand to 25 lakh for registered companies for micro, small and medium enterprises. The interest rate for this scheme will be only 5 percent.
No collateral is required for loans up to Rs.5 lakh. Due to this scheme, the number of women entrepreneurs is increasing in the country. This scheme is only for women.
To participate in the scheme, Aadhaar card, election ID card, bank account details, e-mail ID, mobile number and all necessary documents related to the industry will have to be given.
For more Business updates, Click here.