Stock market: The stock market started with a decline today. Two big players spoiled the game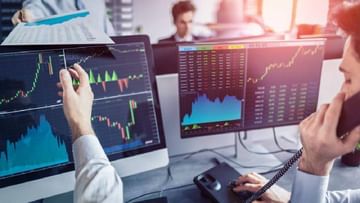 What is the direction of the market?
New Delhi : Adani Group (Adani Group) Cancellation of FPO (FPO) The impact of the verdict on the stock market (stock market live updates) appeared. This decision shocked the market. Of course, the loss of the investors may have been averted by this decision, but the account of the benefits has not been completed. Adani Enterprises took a big decision to return investors' money. While the US central bank, the Federal Reserve (federal Reserve) Efforts are on to control inflation. This practice has not yet met with significant success. Therefore, the Federal Reserve raised interest rates by 25 basis points. (basis points) It has increased once again. Both these factors have had a great impact on the market. The American Dow Jones closed with a gain of 6 points. The Nasdaq rose 2 percent.
On February 1, the day of the Union Budget, there was a big ups and downs in the stock market. Sensex saw a fluctuation of 1500 points. While the Bank Nifty saw a gain of about 2500 points. In that, after the decision of Adani Group, today on February 2, a big development was seen.
There was a boom in the markets of Asia. Japan's Nikkei gained 0.40 per cent and Korea's Kospi gained 0.95 per cent. The dollar took a hit after the aggressive stance from the Federal Reserve. The dollar has hit a nine-month low.
The impact of these developments was visible on the Indian market on 2 February. The fall started as soon as the market opened. Many stocks were trading in the red zone. Many stocks of Nifty saw a decline in the beginning. The Nifty saw a decline of 147 points.
Nifty opened at 17,469.30. Many stocks were bathed in red. Adani ENT, HDFC Life, Adani Ports, UPL and SBIN witnessed heavy losses at the start of today's trading session. Other stocks also faltered.
The market reacted as expected after the Adani Group's decision. The market opened with a fall. The stock market initially raised red flags. In the opening trading session, the Sensex declined by 30 shares. On Thursday morning, the stock market opened down 213.09 points at 59,494.99 points.
Meanwhile, today HDFC, Tata Consumer, Titan Company, Aditya Birla Capital, Aegis Logistics, Apollo Tyres, Bajaj Electricals, Berger Patents India, Birlasfoot, Cera Sanitaryware, Chormandalam International, Crompton Greaves, Dabur India, Deepak Fertilizer, Godrej Properties, Karnataka Bank , Max India, SIS, Ujjivan Small Finance Bank and Welspun Corp results will come.
For more Business updates, Click here.