Stock Market Crash: Investors were once again shocked in the last session due to strong selling in the stock market. Investors' mouths watered.
black Friday
New Delhi : in Indian stock market (Share Market) today is black friday (black Friday) Investors' mouths watered. The market was closed on Thursday on account of Republic Day. Then today on Friday 27 January 2023, the mood of the market suddenly changed. The sharp fall in Adani Group's shares upset the mood of the market. Fear invaded the market and the selling season began. Investors turned to the profit cycle in the Indian stock market. Hence the index fell below the 60,000 mark. At one point the Sensex had fallen by 1200 points. BSE Sensex after the stock market closes (BSE SENSEX) With a fall of 1.45 per cent, it has fallen 874 points and closed at 5930 points. So in the Nifty of the National Stock Exchange (Nifty) There was a decline of 400 points. The Nifty closed 287 points down at 17,604.
Investors have suffered a major setback due to this fall in the market. The market cap of listed companies in BSE fell to Rs 269.74 lakh crore. The total capital of the companies stood at Rs 276.69 lakh crore on Wednesday. That is, in today's session, the companies suffered a loss of 6.95 lakhs. Investors lost Rs 10 lakh crore in two trading sessions.
In today's trading session, Tata Motors shares closed with gains of 6.34 per cent, ITC 1.77 per cent, Mahindra & Mahindra 0.71 per cent, Ultratech Cement 0.51 per cent, NTPC 0.21 per cent, Sun Pharma 0.08 per cent.
Other giants also got hit by the Black Friday wave. SBI declined by 5.01 per cent, ICICI Bank by 4.41 per cent, IndusInd Bank by 3.43 per cent, Axis Bank by 2.07 per cent, Kotak Mahindra by 2.03 per cent, Tech Mahindra by 1.97 per cent.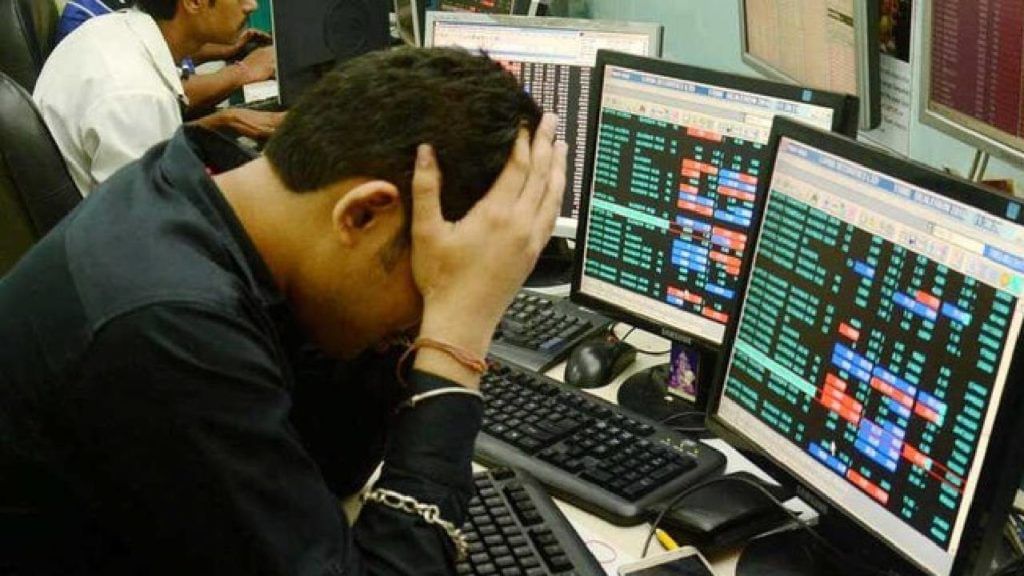 While many sectors suffered losses in today's trading session, some sectors outperformed in this fall. In the last session of the week, the veterans lost their sleep and some benefited the investors. Banking Sector, IT, PSU Bank, Financial Services, Metals, Media, Energy, Infra and Consumer Durables sector declined.
While the shares of Auto, Pharma, FMCG and Healthcare sectors saw a big boom. 13 out of 50 Nifty stocks closed with gains. 37 shares fell. Out of 30 Sensex stocks, 8 stocks advanced and 22 stocks declined.
25 January 2023 The stock market closed down. The Sensex had lost around 773.69 points. The Bombay Stock Exchange closed at 60205.06. The Nifty closed at 17892.00 after a loss of 226.30 points.
A total of 3,646 companies trade on the BSE. Shares of about 1,136 companies gained momentum. While 2,378 shares closed down. There was no difference in the shares of 132 companies.
For more Business updates, Click here.