Silver: These investors will have silver in the next two years.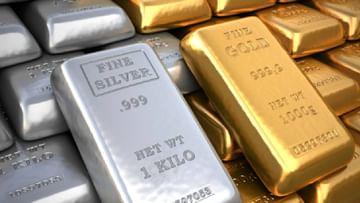 silver shines brighter
Image Credit Source: Social Media
New Delhi : Indians love for gold (Gold) is world famous. India invests the most in gold after China. But according to an estimate, the silver of those who invest in silver (silver) It is going to happen that tremendous income can be made from silver in the next two years. global economy after corona (Economy) There is a tremendous demand for silver in the opening industry.
The demand for silver has increased all over the world including India. Silver consumption has increased tremendously in 10 years. Therefore, it is estimated that the price of silver will increase to Rs 1.25 lakh per kg in the next two years.
According to commodity expert Ajay Kedia, the demand for silver has increased tremendously this year in the whole world including India. The use of silver has increased by 16 percent this year due to the increase in the use of silver in industry.
Due to the increasing demand, the total consumption of silver in the world market has reached 1.21 billion ounces. Silver Institute has claimed in a report that the production of silver is the lowest in the last ten years.
The silver price is expected to rise as the consumption of silver increases in comparison to the production. Silver stocks in London are currently at their lowest level since 2016. According to reports, the use of silver has increased in many industries.
Countries around the world, including India, are emphasizing on reducing carbon emissions. For this, emphasis is being laid on the use of solar energy. There is a huge demand for silver for solar power generation.
Automakers are making heavy use of silver for in-vehicle electronics. 10 percent of the total silver is being used for solar panels and 5 percent in the automotive sector.

For more Business updates, Click here.