Share: This share has given strong returns to the investors.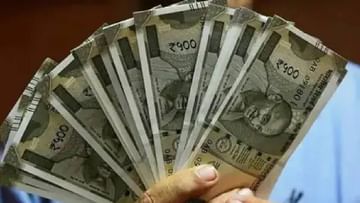 investors are very rich
Image Credit Source: Social Media
New Delhi : small cap company(Small Cap Company) Alstone Textiles (Alstone Textiles share) Investors have hit the jackpot. Shares of the company closed at Rs 300.45 on Friday, up 5 per cent. by company shares (share) It has jumped 164 per cent in a month. The reason behind this is also the same.
This company has given a bonus of 9 shares per share to the investors. Not only this, but the company will do a stock split of 1:10. (stock spill) has been declared. That is, investors will get a gift of 10 shares for 1 share.
All these announcements have been made by the company. The company has also fixed the date for giving all these benefits. According to this, on December 14, 2022, the company will give the declared profit to the investors.
The stock of this company has been at a continuous high level in the last several trading sessions. This share is doing upper circuit. On an annualized basis, the stock has given tremendous returns of 1,807.62 per cent to the investors.
This stock has performed tremendously in the market. The stock has gone straight from Rs 15.75 to Rs 300.45. Its bullish graph is troubling the analysts.
This small cap company has informed the stock market about the promises given to the investors. For every equity share of Re 1, the company will issue 9 shares of Re 1 each. This bonus will be beneficial for investors.
This company has done a business of 8 crores in the September quarter. This company sells clothes abroad and in the country. It is expected to be available in the next few days.
For more Business updates, Click here.