RBI Bulletin: There is good news for you. The burden on your pocket may soon be lightened.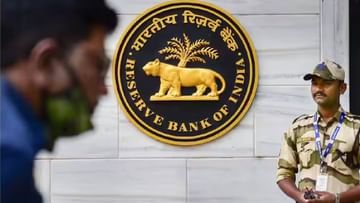 Relief on inflation front
New Delhi : Good news can be found. inflation (inflation) and EMI due (EMI) Indians have arrived in Metakuti. The retail inflation rate has been declining continuously for the last two-three months. Therefore, it is expected to get the desired result soon in the inflation rate. Similarly in RBI Bulletin (RBI Bulletin) Another good sign is coming. Repo rate to come down in next few days as inflation will come down (repo rate) There are signs of no growth. If yes, then your increased EMI (EMI) It can remain as it was or can reduce the EMI. As a result, the load on your pocket will be light.
Five monetary policy committees formed by RBI (MPC) Measures to control inflation were planned in the meeting. For this, the repo rate was continuously increased. Now the marginal inflation rate has come down significantly.
The inflation rate in April 2022 was 7.79 percent. Last year in December 2022, this rate came down to 5.72 percent. Of course, the RBI has heaved a sigh of relief as inflation has come under control. RBI's monthly bulletin claims that the Monetary Policy Committee has achieved its objective.
RBI has released the bulletin for January 2023. Accordingly, it has been claimed that the micro-financial stability of the Indian economy has improved. Inflation has now reached the limit of tolerance of RBI. Also, the current fiscal deficit is likely to come down.
The Monetary Policy Committee has reached its first focus. Now RBI will focus on reducing inflation further in this year 2023. So next year we will try to reach the target of 2024.
Several points in the RBI bulletin can be of relief to the general public. The meeting of the Monetary Policy Committee of RBI will be held in the coming month of February. This meeting is being held after the presentation of the budget. In this meeting, it is estimated that there will be no change in the repo rate or there will be a reduction in it.
In April 2022, the retail inflation rate had reached 7.79 percent. After that the Monetary Policy Committee tried to reduce this rate five times. To reduce inflation, the repo rate was increased from 4 percent to 6.25 percent. That's why debt became costlier. EMI increased. Now this rising EMI is expected to break.

For more Business updates, Click here.