PPF | PPF account matures after 15 years. But before that you can withdraw the pre-term amount from the account. Now it has become even easier.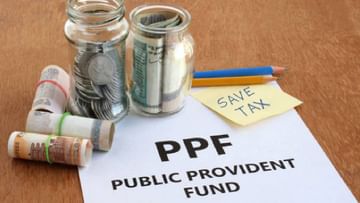 Withdrawal amount from PPF account
Image Credit Source: Social Media
Mumbai : PPF (ppf) The account matures after 15 years. But before that you can withdraw prepaid amount from the account (advance amount) can be removed. When can this amount be withdrawn? Let us know what will have to be done for this.
So after the completion of 7 years of investment in PPF, you can withdraw the amount from this account. The amount can be withdrawn even in a financial year. but its quantity is fixed (partial withdrawal)There it is you can't withdraw money. You can do this remedy in times of extreme difficulty.
An investor has the freedom to withdraw the amount only once in a financial year. So after completion of five years you can permanently close this account by giving valid reason. If you want to withdraw a certain amount from this account, do form C in the bank or post the account (Form C) need to deposite.
For partial withdrawal you need to bring the application in advance to the bank or by post. Or it has to be downloaded from the website of these institutes. This application should be read in its entirety. Correct information has to be given in it.
The first part of this form is the declaration. In this, PPF account number has to be given. The amount to be withdrawn will have to be paid. Along with this, information about the account will also have to be given, how many years have been completed. If the account is in the name of a minor, then the information will have to be given.
Then on the second page the office fills the information like your name, address, account number, date of account opening, amount information, total amount, signature and date etc.
You have to submit PPF passbook along with this application. This application has to be signed by affixing a revenue stamp. The approved amount gets credited to your account. Since the PPF account is yet to be processed online, the same process has to be done at the respective bank branch or post office.

For more Business updates, Click here.