plan | This scheme became popular. But the government changed the condition of the scheme. So now these people cannot invest in this scheme.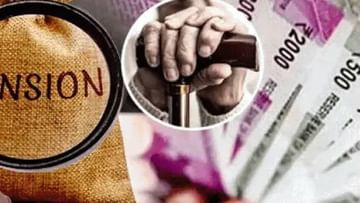 Benefits of this scheme will stop
Image Credit Source: Social Media
New Delhi : Atal Pension Yojana (Atal Pension Yojana) It became very popular in a short time. People invest in this scheme for future (Investment) created but the central government (Central Government) Now it is not possible for everyone to invest in this scheme due to one decision.
The rules of this scheme are being changed from 1 October. The government has issued a notification in this regard. In such a situation, taxpayers will not get a place in this scheme. Individuals paying income tax will not get the benefit of the scheme.
Income tax payers will not be the beneficiaries of this scheme in future. Taxpayers in Atal Pension Yojana (APY) will not be eligible to participate. Taxpayers will not be linked to this scheme.
If you invest in this scheme before October 1, then you can take advantage of this scheme. That is, if you are a taxpayer and start investing in this scheme before October 1, then you will get its benefit. But after that the taxpayer will not get a place in the scheme.
Those who have started investing in Atal Pension Yojana. They can continue to invest even if they are taxpayers. After October 1, this rule will change.
Anyone between the age group of 18 to 40 years can participate in this scheme. Aadhar card, PAN card is required to participate in the scheme. Must have a bank account. Also, it is necessary to have a registered mobile for the scheme.
In Atal Pension Yojana, a person will get pension from Rs 1000 to Rs 5000 after 60 years. The pension amount will be determined by how much you invest, contribute to the scheme now.
This scheme was launched by Prime Minister Narendra Modi in June 2015. After 60 years, the beneficiary gets a pension of Rs 1000 to Rs 5000 per month. Indian citizens can take advantage of this scheme.
PFRDA According to the data of 30 September 2021, the total number of subscribers in Atal Pension Yojana has increased by 32.13 percent. Now the number of beneficiaries has increased to 312.94 lakhs.

For more Business updates, Click here.