Petrol Diesel Price Today: Will you benefit from the fall in crude oil prices in the international market today? What are the prices of petrol and diesel?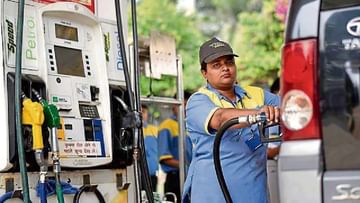 What is today's price?
New Delhi : Regarding petrol and diesel after Makar Sankranti (Petrol-diesel prices today) The first Anandvrat came and attacked. Crude oil in the international market for the last one week (crude oil) Rates have been increased. This rate fell today. Crude oil fell 1 percent. This will not have a direct impact on domestic prices. But, the discussion of increasing fuel prices in future will stop due to no increase in the cost of oil distribution companies. Petrol and diesel prices in the country have remained stable for the last seven months. Intermediates for Oil Marketing Companies (oil companies) Their huge loss is being compensated by getting cheap fuel. But people are waiting for the price of petrol and diesel to come down.
Indian Oil Marketing Companies updated the prices of petrol and diesel today i.e. on 17th January. Companies announce their rates at 6 am. It takes into account international prices, dollar index and other factors. After that the rates are declared by adding excise duty, local tax, VAT, petrol pump operator's commission etc. to these prices.
Motorists in Port Blair are getting the cheapest petrol in the country today as per the new rates. Here petrol is being given at Rs 84.10 and diesel at Rs 79.74 per litre. The most expensive petrol is being bought by the citizens of Sriganganagar in Rajasthan district.
Petrol is cheaper by Rs. 29.39 in Port Blair than in Sriganganagar. Diesel is getting cheaper by Rs 18.50. Compared to other cities, there is a difference of 20 to 30 rupees in this price. There has been no change in the price of petrol and diesel in the country since May 22.
Oil marketing companies have announced today's rates in major cities like Mumbai, Delhi, Chennai, Kolkata and other cities. According to data from Bloomberg Energy, the price of WTE in the February futures market is $ 78.78 per barrel. International oil benchmark Brent crude is at $84.46 per barrel.
Oil marketing companies in India announce rates at 6 am. Depending on the same, there is a difference in the price in different parts of the country according to the state tax, local body tax, commission of the pump owner. Based on that, there is a difference in fuel prices in different cities of the country.
Daily rates of petrol and diesel through SMS (How To Check Daily Diesel Petrol Price Through SMS) Indian Oil customers can know if they send RSP to 9224992249, they will know today's new rates. There is no need to go to the petrol pump for this.
BPCL customers can also check prices on their mobile phones from the comfort of their homes. Write RSP in the mobile message and send the message to 9223112222. After this, the company sent them via SMS. (SMS) Today's update will give information about rates. HPCL customers need to SMS HPPRICE to 9222201122.
The BJP at the Center and BJP-ruled states had reduced the excise duty on petrol and diesel after citizens expressed their anger against the hike in fuel prices. But despite the low prices in the international market, it has not benefited the Indian consumers.

For more Business updates, Click here.