Petrol-Diesel Price: What has changed in the price of petrol-diesel today due to the rise in crude oil prices?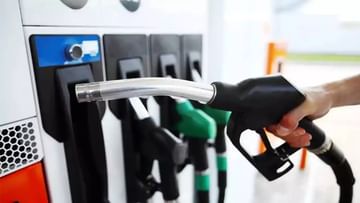 What is today's price?
New Delhi : crude oil in international market (price of crude oil) Expensive again. Meanwhile, crude oil had reached $100 per barrel. After that the rates fell. Prices fell to $80 a barrel. Now the price of crude oil has increased again. These prices on Indian oil marketing companies (Indian Oil Marketing Companies) result. They have to buy crude oil at the same rate. Today, on January 20, 2023, the companies in the country did not make any change in the prices of petrol and diesel. On the prices of petrol and diesel in some parts of the country (Petrol-Diesel Price) The difference is on account of taxes.
There has been no major change in the prices of petrol and diesel in the country since May 22. There is a difference of some money. But, the prices are stable. You don't need to visit any petrol pump to know today's petrol and diesel price in your city. You can get latest prices on an SMS.
by oil marketing companies in the country (OMC) Today's petrol-diesel prices are updated in the morning. Petrol-diesel prices are stable in the country on 20 January. There is no change in this. Brent crude rose by $1.18 (1.39%). Today it is selling at $86.16 per barrel. WTI rose $0.47 (0.59%) to $80.80 a barrel.
The prices of petrol and diesel in the country have remained stable since May 22. Central government reduced excise duty. Some state governments have reduced VAT. The drivers got the benefit of this. They started getting petrol and diesel at a lower rate of about ten rupees.
Today Petrol Rs 96.72 and Diesel Rs 89.62 per liter in Delhi, Petrol Rs 106.31 and Diesel Rs 94.27 per liter in Mumbai, Petrol Rs 106.03 and Diesel Rs 92.76 per liter in Kolkata and Petrol Rs 102.63 per liter and Diesel Rs 94.24 per liter in Chennai This is a Litre.
Oil marketing companies in India announce rates at 6 am. Depending on the same, there is a difference in the price in different parts of the country according to the state tax, local body tax, commission of the pump owner. Based on that, there is a difference in fuel prices in different cities of the country.
You can know the daily rate of petrol-diesel through SMS (How to check diesel petrol price daily through SMS). Indian Oil customers will know today's new rates if they send RSP to 9224992249. There is no need to go to the petrol pump for this.
BPCL customers can also check prices on their mobile phones from the comfort of their homes. Write RSP in the mobile message and send the message to 9223112222. After this, the company will inform him about today's update rate through SMS. HPCL customers need to SMS HPPRICE to 9222201122.
For more Business updates, Click here.