Petrol-Diesel Price: Will petrol-diesel become costlier due to costlier crude oil? What are today's rates?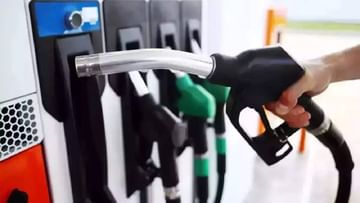 Will fuel prices go up?
New Delhi : More than 7 months have passed. But there has been no change in the price of petrol and diesel. crude oil prices in international market (price of crude oil) A new record has been set. Prices were low for many days. But now crude oil has become expensive. Whether it will affect the Indian market or not will be known after the oil companies make an official announcement. Petrol-diesel prices on Makar Sankranti Sunday, 15 January 2023 (Petrol Diesel Price) No changes have been made. At present, the price of crude oil has increased by about 8 percent.
Petrol price in Delhi today is Rs 96.72 and Diesel price is Rs 89.62 per litre. Petrol is being sold at Rs 106.31 per liter and diesel at Rs 94.27 per liter in Mumbai. There has been no change in fuel prices since May 21.
In the month of May itself, people had expressed anger over the sharp increase in prices. The result was visible immediately. Union Finance Minister Nirmala Sitharaman had reduced excise duty on petrol by Rs 8 per liter and excise duty on diesel by Rs 6 per litre. BJP ruled states have also reduced excise duty.
Due to this decision of the central government, some states have reduced VAT on fuel. In the new year, the Himachal Pradesh government has increased VAT on diesel by Rs 3 per liter on January 8. Got to see the result. Diesel prices increased.
Prices are determined by adding VAT, freight charges, local municipality, municipality, town council tax, pump operator's commission and other fees. Petrol and diesel prices differ from state to state. Local taxes are added to this. Then the price is fixed.
Bharat Petroleum Corporation Limited (BPCL), Indian Oil Corporation Limited (IOCL) and Hindustan Petroleum (HPCL) These oil marketing companies fix prices on a daily basis. Prices are determined according to international prices, dollar price. The new rates come into effect from 6 am every day.
Crude oil prices reached $110 per barrel in the third quarter. If China and other Asian countries lift the Covid restrictions, Brent crude oil prices will go above $110 per barrel. India is a big importer of crude oil. Global events will have an impact on prices.
For more Business updates, Click here.