Online Game: The central government has again turned a blind eye on online games, in such a situation, there is a possibility that now your pocket will be cut even more.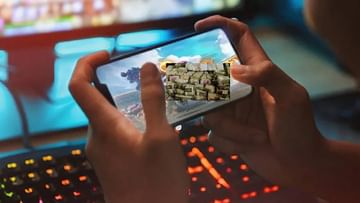 one user game
Image Credit Source: Social Media
New Delhi : if you like online gaming (online gaming) If you have this habit then this news is for you. Due to hobby, hobby or habit, a large section has turned to online games. (Central Government) Looking for source of income. First tax on online gaming (do) has been imposed, now it has been recommended to increase it.
The decision to introduce Goods and Services Tax has already been taken. Currently online gaming attracts 18 per cent GST. Due to this huge reserves are accumulating in the treasury of the Central Government.
But, by the committee of finance ministers of the states (GOM) on online gaming (GST Tax on Online Gaming) It has been recommended to increase the tax to 28 per cent. That's why the pocket of those who play online games will be cut.
Not only this, efforts are being made to levy uniform Goods and Services Tax on Ludo, Carrom, Rummy, Cricket and other games of online gaming. So those who spend time on mobile phones are likely to get a shock.
this committee, group of ministers The distinction between games of skill and games of chance is contested. The committee has recommended that all sports be brought under the purview of 28 per cent GST.
Currently, online gaming portals require users to pay tax on gross gaming revenue. This is the business revenue of the portal, it is collected from the users. Now this tax is likely to increase further.
group of ministers A report has been prepared on this subject. GST Council on this report (GST Council) The decision will be taken in their meeting. After this, users will have to pay 28% GST on all games.

For more Business updates, Click here.