Multibagger Stock: Even when the market started bearish session, this stock gave fortune to the investors.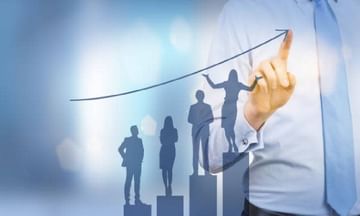 strong horse racing
New Delhi : in the stock market (Share Market) There are many stocks which have performed strongly against the market. With this multibagger share (multibagger share) Investors get quick returns. Only 17 days have passed since the beginning of the new year. During this time there has been a jump in the stock of a company. This stock doubled investors' money in just 11 days. so investors (investor) There is no limit to happiness. Even when the stock market was on the verge of falling, this stock maintained its bullish streak. Experts are paying attention to how much the stock will move in the next few days.
Shriram Asset Management (Shriram AMC) This is the name of this company. It became the first multibagger stock of the year. This stock made investors rich in just 11 months. doubled their money. So investors made good money even in the declining session.
Shares of Shriram Asset Management have given strong returns to the investors. The stock had gained nearly 10 per cent in the last trading session on Monday. The stock reached Rs 231.90. The stock was showing red signal on Monday. So investors were taken aback.
The effect of the fall in the market was seen on this stock. The stock was trading at Rs 220.35, down 5 per cent. Yet this share became the maximum. The stock made investors fortunes. This stock doubled investors' money in just 11 days.
On Tuesday, the stock reached its highest level of the session. The investors' amount doubled within eleven days. The stock returned 110 percent to investors within two weeks. Investors became rich in a short time.
A stock which gives 100 per cent return to investors in a short period of time in a given period is called a multibagger. Shriram Asset Management Company has made investors rich instantly by doing such a feat. So investors are happy.
Shriram Asset Management Company is a part of Shriram Group. This company does business under the name of Shriram Mutual Fund. Earlier this year, on January 1, 2023, the stock was trading at Rs 110.15. The share price on January 16 was Rs 231.90. Investors' Rs 1 lakh instantly became Rs 2 lakh.
This is not investment advice, stock performance information. Hence before investing investors should study and take the next step under the guidance of experts.
For more Business updates, Click here.