Multibagger Stocks: Any stock can make max in the stock market. Due to this stock of small packet big bang, the investors got lottery.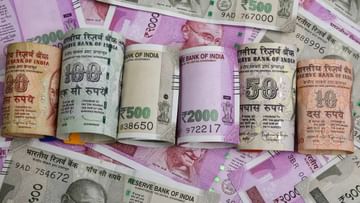 if possible lottery
New Delhi : RACL Geartech (RACL Geartech Limited) This stock has given highest returns to the investors in the long term. This stock is a multibagger (Multibagger Stock) It has made money not only for long term but also for short term investors. On Friday, February 3, 2023, the stock gained 1.66 percent on BSE. The stock closed at Rs 765.75. This share has reached maximum in the last two years. Two years later, the investors won the lottery. This stock has given nearly 14 times return to the investors. Hence investing in this stock two years back has been profitable.
Shares of RACL Geartech have given a return of around 6.21 per cent to the investors in the last week. The stock has given 2 per cent return in the last month. The shares of this company have multiplied the money of its investors.
In the last six months, it has given a return of more than 37 per cent. If one year is considered, then this stock has gained about 23 percent. Not only this, it has given the highest returns to long term investors. Those who had invested in this stock five years back have hit the jackpot. These investors have got a return of about 1070 per cent.
Long believers in RACL Geartech share have seen huge returns. This stock has given a treat to its shareholders in the last 2 years. The amount of these investors has increased 14 times. Despite the ups and downs in the market, investors have got strong returns.
In April 2020, the price of one share of this company was Rs 53.80. Today the price of this share has reached Rs 765.75. If an investor had invested Rs 1 lakh in this stock in April 2020, it would have been worth around Rs 14 lakh today.
Now you must be wondering what does this company do? RACL Geartech Limited is a leading company in India. The company manufactures automotive gears and components for three wheelers, two wheelers and four wheelers. This company manufactures vital parts.
There are big companies in the list of this company. RACL Geartech Limited supplies automotive gears and components to several luxury vehicle manufacturers. This includes a number of international companies as well as local manufacturers such as Honda, KTM and Piaggio. The company supplies automotive components to two-wheeler companies.
This is not investment advice. Consult your financial advisor before investing. Taking any decision in haste or haste can be financially harmful.
For more Business updates, Click here.