LIC Adani: After becoming such a hot topic in the world, LIC's silence policy has been criticized because investors are nervous. Now LIC is on alert mode.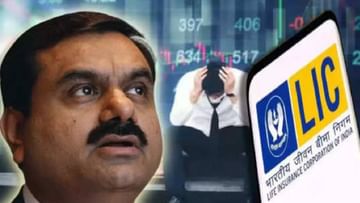 now take a look
New Delhi : by Life Insurance Corporation of India (LIC) At present, no concrete decision has been taken regarding investment in Gautam Adani's group. The Adani empire has collapsed. Money figures are coming down day by day. Adani was once second in the list of the world's richest people. (Gautam Adani) Various indexes have also shown him a way out of the top-20 list. Every day a figure is coming out on the decreasing wealth. LIC to Adani Group (Adani Group) Huge investment has been made. Like many other big players, LIC has also played the role of wait and watch in this panic. but now the opposition (opposition leader) LIC is on alert mode after the action. LIC has decided to hold a meeting with Adani Group next week. After that LIC will decide the investment strategy.
CNBC-TV18 reported this. Accordingly, India's largest insurer is holding a meeting with the Adani management next week. After that the investment strategy will be decided. LIC is a long term investor. The company will continue to review the investment.
Following the Hindenburg Research report, listed companies belonging to the Gautam Adani Group are currently in a bearish phase. After this report, it is being claimed that LIC has taken a big step regarding investment in Adani Group. Of course, the insurance company denied this news.
Earlier on January 27, LIC had tweeted about these developments. His side was kept. LIC has invested a total of Rs 36,474.78 crore in equity and bonds in Adani group companies. By 31 December 2022, this investment was Rs 35,917.31 crore.
The Hindenburg Research report dealt a major blow to the Adani group. Adani Group has made losses since the report came out on January 24, 2023. She can't stop them. Adani's storm has come on LIC.
Its direct effect is visible on LIC's stock. The stock has fallen 10 per cent in just one week. On Friday, the last day of this week, there was a slight rise in the shares of BSE index. The stock is currently trading at Rs 600.
Due to increasing pressure from opponents and investors in the country, LIC is going to review the investment in Adani Group. There will be a meeting about this next week. After this the investment strategy will be decided.
For more Business updates, Click here.