Kishore Biyani: Why did Kishore Biyani, who played a major role in bringing the era of super market in India, resign..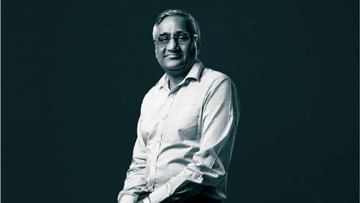 tough decision to resign
New Delhi : 'Now we have to accept reality', industrialist Kishore Biyani (Kishore Biyani) This statement given at the time of resignation went home in everyone's mind. The reason for his resignation is hidden in this statement. After building such a huge empire, he resigned from his post of chairman and director. The reason for his resignation is known to almost everyone in the market. But common investors are not aware of this. Big Bazaar (Big Bazaar) The launching company is Future Retail Limited (FRL) The future is bleak. This company is in debt. The company has gone bankrupt. Action is still going on regarding this.
After that industrialist Kishore Biyani has resigned from the post of Chairman of the suspended Board of Directors of Future Retail Limited. Its information has been given to the stock market. Accordingly, Biyani, Executive Chairman and Director of the Company, has resigned from his office.
Insolvency and Bankruptcy Code (IBC) internal committee of creditors (COC) At present, the process of bankruptcy of this company is being completed. Biyani's resignation will be submitted before this committee.
The resolution professional of the company has been advised to resign. This information was given through email on 24 January 2023. Future Retail Ltd is facing insolvency proceedings after defaulting on a loan from Bank of India.
Kishore Biyani is associated with Future Retail Limited since 2007. He became emotional while resigning. This company was most important to us. We worked day and night for the development of the company. But now we have to accept the reality and now we have to travel ahead, he reacted emotionally.
Kishore Biyani was known as the retail king of India. They once took the Indian retail market by storm. His Future Retail had launched many brands like Big Bazaar, Easyday, Foodhall.
They had a strong presence in the hyper market, super market and home segment. Future Retail was doing business through more than 1500 outlets in 430 cities of the country. Although he has resigned, Biyani told that he is always with the support of this group.
For more Business updates, Click here.