Insurance | Now getting an instant loan against your insurance policy is going to be even easier. For this, the government has prepared a special plan.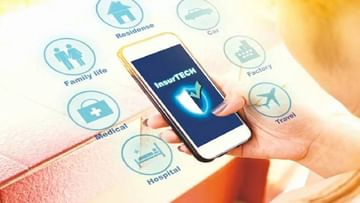 Instant loan with insurance
Image Credit Source: Social Media
New Delhi : By Insurance Regulatory and Development Authority of India (IRDAI) A new policy has been adopted. So let's talk about your insurance policy now. (insurance policy) instant loan (instant loan) It's getting easier. For this, the government has prepared a special plan.
IRDAI Demat formatting has been made mandatory for new insurance policies from December 2022. Formatting demat means digitizing all the documents of your new insurance policy. So your insurance transaction will be done online.
IRDA has made digitization of all old insurance policies mandatory by next year. Insurance companies will have to follow this new procedure by 7 December 2023. During this time companies will have to digitize this transaction.
The entire cost of the digital process will have to be borne by the companies. For that the government will not even cover the companies. Interestingly, the companies cannot charge the insured for the same.
There is a trading account in the stock market. Here the shares of the shareholder are saved in demat format. On the same lines, IRDA intends to require a special demat format for insurance policies.
Now in this plan, whether you take an insurance policy from any insurance company, its information will be in one account in your name. in e-insurance account (EIA) Everyone's information will be kept secure. So all the insurance policy information will be in one place.
This digitization will now make it extremely easy for customers to get loans against these policies. They do not need to submit documents for this. This process will make it easier for banks to obtain insurance information of the customer. This will make the loan process easier.

For more Business updates, Click here.