Indian Railway: Railway will run smoothly on the track of development, investors will get this benefit.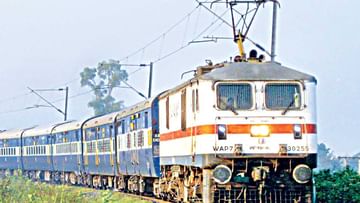 benefit to investors
New Delhi : by Indian Railways (Indian Rail) It has been cut off. Slow moving Indian Railways never adopted fast track. Now the train is going to run super fast. Indian Railways is running on electricity from coal. Trains and railway stations are going through a phase of change. The railway station which puts the airports to shame is being built in India in a few days. To support all these development projects, the Railway Department has entered into a huge agreement. on an electric motor (electric engine) A contract worth Rs 26,000 crore has been signed for making running trains. Railways and passengers will benefit from this agreement. But the investors of this company (investor) There will definitely be goods.
by Indian Railways, for electric railways (Indian Railway Electric Train) Agreement has been signed with Siemens Company. Siemens company will make 1200 electric railway engines for railways. The company has given this information recently. The agreement was announced on Monday.
The company submitted a statement. According to this, an agreement has been signed with the Ministry of Railways to make 1200 engines of 9000 horse power. This is the biggest order ever received by the company in India. Electric railway locomotives will be ready in the next 11 years.
Siemens Company will make 1200 electric engines. As per the contract, the company is responsible for the repairs and maintenance for the next 35 years. Sunil Mathur, Managing Director and CEO of Siemens Company said that Siemens Mobility technology will be used.
The electric locomotive will be assembled at the Indian Railways' factory in Dahod, Gujarat state. An agreement worth Rs 26,000 crore has been signed between the Ministry of Railways and Siemens Company for this purpose. This will benefit the investors of Siemens.
This does not include taxes and price difference. These locomotives will be maintained at railway depots at Visakhapatnam, Kharagpur, Raipur and Pune. Repairs and maintenance will be carried out by the company in collaboration with railway staff.
These modern railway locomotives will be used for freight movement. These trains will run at a speed of 120 km with a weight of 4500 tonnes. This project will do the work of nature conservation. This will save more than 800 million tonnes of carbon dioxide.
For more Business updates, Click here.