Indian GDP: What is Adani's claim about India becoming the world's largest economy in the next few years?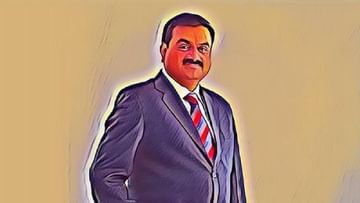 wings to superpower dreams
Image Credit Source: Social Media
New Delhi : India will become world's third largest economy, superpower in next eight years (3rd largest economy in the world) That's why no one will be able to stop the country from becoming a global economy after the next 25 years. This claim belongs to Gautam Adani, the third richest person in the world. (Gautam Adani) This target can be achieved considering the current economic roadmap of India.
By 2030, India will become the third largest economy in the world. So in 2050 India will be the second largest economy in the world. Adani Group (Adani Group) This claim has been made by director Gautam Adani. He made this statement at the World Congress of Accountants 2022 held in Mumbai.
According to Gautam Adani, India's entrepreneurship in the next three decades (Entrepreneurship) The program will progress rapidly. India created history in real time transactions globally in 2021.
This figure is 6 times more than the total transactions of America, France, Canada and Germany. All these countries for the fourth industrial revolution (Fourth Industrial Revolution) Preparation is complete. There will be harmony between man and machine.
Fast growing startups in India will encourage Indian venture capital. They will help in raising huge funds. In the first VC funding in India, the fund crossed the 50 billion mark in just eight years.
India is moving fast in the field of green power. Solar energy and green hydrogen are great opportunities for the future. Adani said that this sector is developing on a large scale to recycle energy.
In view of these developments, by 2050, India will(green energy) Gautam Adani believes that the distributor will be a big exporter. In his 30-minute speech, he expressed his opinion on many issues.

For more Business updates, Click here.