Illegal Loan App | Illegal lending apps have become rampant in India. The business of robbing customers is going on in full swing. The central bank has drawn up a plan to accommodate them.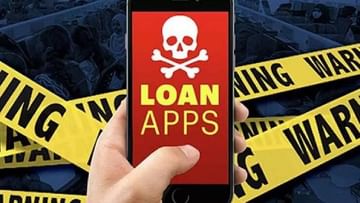 Quick action on fake borrower app
Image Credit Source: Social Media
Illegal Loan App | online fraud (online fraud) The types have also increased a lot. Illegal lending apps in India (Illegal Loan App)mess it up. The business of robbing customers is going on in full swing. To prepare them by the Reserve Bank of India (RBI) A plan has been drawn up.
People are being robbed in the name of loans by making illegal apps. Consumers are tempted to burn in the greed of low interest rates. Some people also charge extortion in the name of processing fee.
Some apps lure you with attractive interest rates. These apps fight for recovery. they work hard. The incidents of suicide have increased due to their harassment.
Many digital lending apps are not registered with RBI. This app does the whole process automatically. It would not be wrong to say that it is an online moneylender.
To curb all this, RBI has come up with a scheme. Accordingly, the bank is going to prepare a list of digital lending apps. The activities of this app will be monitored on the Play Store.
Ministry of Electronics and Information Technology (MEITY) Keep an eye on them. Will analyze their working methods. RBI will monitor this app. Matters of non-banking financial institutions will also be monitored
The emphasis will be on completing the registration of online lending financial institutions within a stipulated period. Through this, their affairs will be monitored.
So those lenders will not register the app. It will be arranged that they will not be able to work on Play Store. While the approved app will be monitored by the Corporate Ministry.
The government had expressed concern over loot and fraud through the digital loan app. Along with this, instructions were given to plan for immediate solution.

For more Business updates, Click here.