GST: Is GST the cause of death of motorists in the country? What are the allegations and facts..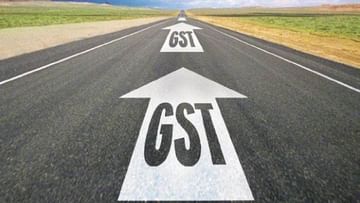 tax burden on life
Image Credit Source: Social Media
New Delhi : road accidents in the country (road accident) many bikers (two wheeler owner) They are losing their lives. The central government is spending crores on awareness programs to prevent road accidents. helmet (helmet) Along with the central government, the state government is also emphasizing on its use. But a tax has put the brakes on this campaign.
It is being claimed that only one tax is heavy on helmets and all these accidents. International Road Federation (International Road Federation-IRF) Voice has been raised regarding this.
goods and services tax on helmets (Goods and Service Tax-GST) Slogans are being raised that this is the result of the implementation. IRF has demanded abolition of GST on helmets. For that he has duly sent a demand letter to the Central Government.
Union Finance Minister Nirmala Sitharaman (Finance Minister Nirmala Sitharaman) by sending a letter to IRFDemand to abolish 18% GST on helmets. An appeal has been made to waive the entire GST.
IRF President Emeritus K. K. Kapila has given a letter to the Finance Minister regarding this. Accordingly, road accidents are a global problem. India contributes about 11 percent of the world's road accidents.
According to road safety experts, the target is to halve the number of cyclists killed in road accidents by 2025. To achieve this target, the central government will have to refrain from imposing GST on helmets by 2030.
According to statistics, there were around 500,000 road accidents across the country. In this 150,000 civilians lost their lives. The number of injured in accidents is also high. The number of injured is estimated at 500,000.
Most of those who die or become permanently disabled in these road accidents are young people. This has increased the concern of the central government. Drivers between the ages of 18 and 45 are responsible for the most deaths and injuries.
A total of 480,652 road accidents took place across the country in 2019. In this 151,113 people died. In this 31.4% of bikers have died. The use of helmet has been made mandatory under section 129 of the Central Motor Vehicles Act, 1988.
For more Business updates, Click here.