A text message is going viral on social media platforms about the Indian government's plan to distribute 5 lakh free laptops.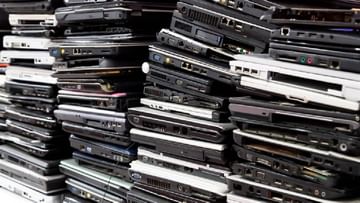 free laptop plan
Image Credit Source: Social Media
Many state governments run free laptop schemes for the students. Various schemes including scholarships are also run by the central government for the students. Now there is talk of the Government of India bringing a free laptop scheme for 5 lakh students across the country. Everywhere this message is being spread that the Union Education Ministry will give free laptops to 5 lakh students. A link to a free laptop has also been given in this message. Students are happy to read this message. Many questions are being raised about this message. Now the answer has been given by PIB.
In fact, for the past few days, a text message is going viral on Facebook, WhatsApp and other social media platforms, which is being told about the Indian government's plan to distribute 5 lakh free laptops.
In that social media viral message it is written that- 'The Union Ministry of Education is distributing free laptops to the students. The government has taken this decision to help the financially weak families and to provide online education facility to the children. Click on the link to know if you are eligible for this free laptop.
The Press Information Bureau (PIB) confirmed the authenticity of the viral message on its fact check Twitter handle @PIBFactCheck.
The tweet said that the message being spread on social media is fake. No such scheme is being run by the Government of India.
A text message with a website link is circulating on social media which claims that @EduMinOfIndia Giving 500,000 free laptops to all students #PIB Fact Check

️operated link #fake

Government is not running any such scheme pic.twitter.com/B0LdPI8un2

— PIB FactCheck (@PIBFactCheck) September 19, 2022
Do not make the mistake of clicking on any link that comes with such a message. By making such a mistake, you can also become a victim of online fraud.
For complete information about any scheme of Government of India, visit the official website. Apart from this, you can also check the authenticity of the viral message by sending a message to PIB at 8799711259 or by emailing to [email protected]


For more Business updates, Click here.