Gautam Adani: Will Pranab Roy continue as the chairman of NDTV?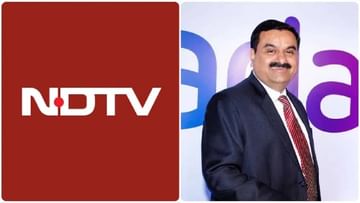 Will the owner change or will the director change?
Image Credit Source: Social Media
New Delhi : Gautam Adani is the richest man in Asia (Gautam Adani) coming soon on ndtv (NDTV) Will be the owner. He is very close to becoming the largest shareholder of NDTV. He earlier held 29.18 per cent stake in the group. So now Adani Group will buy 26 percent stake (Adani Group) Has brought an open offer.
In the backdrop of all these developments, discussions are currently going on whether Pranab Roy, the founder of NDTV, will remain the chairman or step down from the post. Let's see what Adani and Roy family have to say about this.
Gautam Adani gave an interview to the Financial Times a few days ago. Accordingly, the chairmanship has been offered to NDTV founder Prannoy Roy. This means that Adani Group is not ready to remove them.
Talking about the freedom of the media, Adani has said an important thing. In such a situation, if the government is taking any wrong decision, then the media should talk about it. But if the government is doing a good job then the media should also show the courage to present it.
The Roys hold 32 per cent stake in NDTV. The Roys say that the Adani group did not ask them a word regarding the purchase of NDTV through an open offer.
After NDTV was taken over by the Adani Group, he continued to influence the editorial department. The Roy family feels it will have an impact on the news and others.
The Adani Group had announced VPCL's partnership with Vishwapradhan Commercial Pvt Ltd in August. VPCL had taken a loan of Rs 400 crore to the founders of NDTV 10 years ago.
There was a stream in it. In which VPCL can take more than 29.18 percent stake in NDTV. Adani Group has come up with an open offer to increase its stake in the company.
Along with VCPL, AMG Media Network and Adani Enterprises Ltd will buy 26 per cent stake in NDTV. Through the open offer, 1.67 crore shares will be offered at a price of Rs 294 per share. Adani Group will now hold about 55 per cent stake in NDTV.
For more Business updates, Click here.