Gautam Adani had earned the most wealth last year. But he also turned out to be the biggest net worth loser. In just five days, the market cap of Adani group companies has fallen by around $90 billion.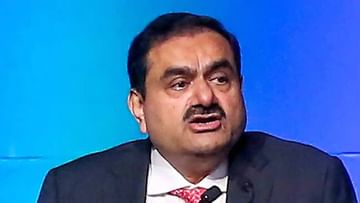 Image Credit Source: Social Media
New Delhi: It is said that it takes generations to earn but a moment is enough to lose. Gautam Adani, who topped the rich list last year (Gautam Adani) also shows a similar picture regarding the wealth created in the last five days. billionaire last yearmillionaire) The name of Gautam Adani, who used to sit in the queue, was discussed everywhere. But this Adani is now in discussion for a new reason. A US short selling firm (Hindenburg Research) has given a tremendous blow to Gautam Adani. Adani earned $44 billion last year. But in the last five days, they had to bear the loss of billions of dollars.
According to the Bloomberg Billionaires Index, Adani has lost $48.5 billion or Rs 39,61, 72, 49, 25000 in net worth so far this year.
All ten shares of Adani Group saw a sudden decline on Wednesday. So they lost $12.5 billion in a single day. In this way his net worth was 72.1 billion dollars.
Gautam Adani is ranked 13th in the list of world's richest people. Also, their place in the list of the Asian continent has suffered a setback. Mukesh Ambani of Reliance Industries has once again become the richest person in Asia.
all stocks fall
Shares of seven out of ten Adani group companies declined on Tuesday. But on Wednesday all the shares fell. Group flagship Adani Enterprises declined 25 per cent, Adani Power 20 per cent, Adani Ports 20 per cent, Ambuja Cements 19.26 per cent and Adani Total Gas 10 per cent. Adani Green Energy 8.8 percent, ACC Limited 6.34 percent, Adani Transmission 5.75 percent and NDTV shares fell 5 percent.
Ambani again on number one…
Reliance Industries Chairman Mukesh Ambani has once again become the richest person in Asia. On Wednesday, his net worth saw a decline of Rs 49.1 crore. With a net worth of $81 billion, he is ranked 12th in the list of richest people and first in Asia. This year saw a decline of $ 6.08 billion in Ambani's net worth.
Who's who in the top 10?
French businessman Bernard Arnault is at number one in the list of the world's richest people. Tesla, SpaceX and Twitter owner Elon Musk ranked second, Amazon's Jeff Bezos third, Microsoft founder Bill Gates fourth, legendary investor Warren Buffett fifth, Larry Ellison sixth, Larry Payde seventh, Steve Valmer is eighth, Sergey Brin is ninth and Carlos Slim is tenth.
For more Business updates, Click here.