Gautam Adani: An ant can surprise even a strong elephant, not only India but the world is seeing this today.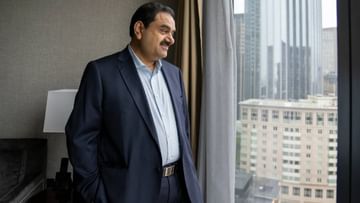 won't stop falling
New Delhi : A report from the American Research Institute Hindenburg (Hindenburg Report) Adani has created a storm not only in the group but also in India. Since Gautam Adani submitted this report on 24 January 2023 (Gautam Adani) His empire has disintegrated. There has been a tsunami in Adani's companies and shares. This empire is about to collapse like a house of cards. Adani's wealth is decreasing rapidly hour by hour. The figures of his net worth that have come out are frightening for the Adani Group. Just ten days ago, Gautam Adani, who was the fourth richest person in the world, is now in the list of the rich. (list of billionaires) But could not make it to the top-20.
According to the Bloomberg Billionaires Index (Bloomberg Billionaires Index) Gautam Adani's net worth is continuously declining. This decline is not over yet. Due to this boom, Adani was thrown to the 21st position in the rich list.
Now Gautam Adani's total assets are $ 61.3 billion. In the last 24 hours, there has been a loss of $ 10.7 billion in his wealth. Gautam Adani has lagged behind Facebook's Mark Zuckerberg as the stock continued to slide. Zuckerberg's net worth is $69.8 billion. Now he has been thrown to the 13th position in the list of the rich.
On Thursday, Gautam Adani was ranked 16th in the list of the world's richest people with $64.7 billion. But, in just 24 hours, he had to face recession. Now his number is 21st. This year does not seem to be going well for Adani. Investors have turned cautious following allegations against his group.
Last year in 2022, his wealth was growing at the fastest pace in the world. He quickly completed all the stages and secured the third position. Then the eyebrows of the rich of the world were raised. But this report weakened his empire. They have lost $52 billion in the last 10 days.
Meanwhile, on Thursday, many stocks of Adani Group started a period of decline. The total capital of all Adani group companies has declined by $ 100 billion. Shares of Adani Enterprises fell 21.61 per cent at the close of the stock market on Thursday. Adani Power lost 4.98 per cent. Adani Wilmar fell 5 percent.
Adani Group's Adani Green Energy declined by 10 per cent, Adani Total Gas by 10 per cent, Adani Transmission by 10 per cent and Adani Ports by 4 per cent. It seems that investors have turned away from the stock.
For more Business updates, Click here.