EVM Election: These government companies have been given contracts for new EVM machines. Investors will benefit from this.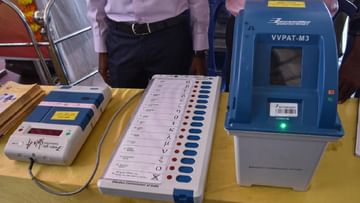 EVM ready
New Delhi : The Indian political landscape is currently in turmoil. Many currents of opinion and their undercurrents can still be seen. Every state has a different Mahabharata. Prime Minister Narendra Modi (PM Narendra Modi) He has given important advice to the party people not to be negligent. Assembly elections in 9 states in 2023 this year (assembly elections) There are 5 big states out of these. So next year in 2024 Lok Sabha (Lok Sabha Elections) The great battle is about to be fought. For this, every party is busy in gaining political ground. new evm machine (EVM Machine) This is the focus of the upcoming elections.
New EVM machines to government companies by central government for new elections (New EVM Machines) A purchase contract has been issued. The central government will buy these machines from these government companies. This year's assembly and next year's Lok Sabha elections are being fought on this machine.
Bharat Electronics Limited (BEL) and Electronics Corporation of India Limited (ECIL) He has been entrusted with the responsibility of new EVM machines. The cabinet has given approval to hand over the work to these companies. The central government has approved a proposal of Rs 1,335 crore for new EVM machines.
According to media reports, the cabinet has approved new EVM machines. VV PAT will also be updated with these new EVMs. This time the work has been given to Bharat Electronics Limited and Electronics Corporation of India Limited.
The central government has sanctioned a total of Rs 1335 crore for the purchase of EVM machines. VV PAT can be updated with this amount only. In this process vv pats Will be replaced by M2 and M3. A decision has been taken regarding this.
Voting for the assembly elections in Tripura will be held on February 16. Whereas in Meghalaya and Nagaland the assembly bell will ring on the same day. Polling will be held in these two states on February 27. Chief Election Commissioner Rajeev Kumar announced the election schedule in the three northeastern states. Election code of conduct has also come into force in this state.
The term of the Nagaland Legislative Assembly ends on March 12. Meanwhile, the term of the Legislative Assemblies in the states of Meghalaya and Tripura ends on March 15 and 22, respectively. These three states have 60 assembly seats each.
Of these three states, Tripura has a BJP government. The Nationalist Democratic Progressive Party is in power in Nagaland. Meghalaya is currently ruled by the National People's Party. Of these, only the ruling party in Meghalaya has got the status of a national party.
For more Business updates, Click here.