Dividend: This company has given wealth to the investors.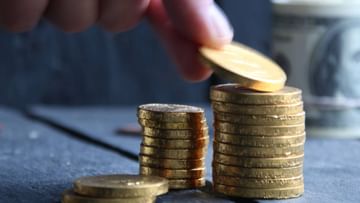 declaration of dividend
Image Credit Source: Social Media
New Delhi : in the mining sector (mining area) The investors of this company have won the lottery. This company gives strong dividend to the investors (Dividend) has been declared. The company has declared a dividend of Rs 17.50 per equity share for the current financial year. This is the third dividend of the company. to the stock market (Share Market) The company has informed about this development. That's why the silver of the investors has become silver.
Vedanta Group has declared this dividend. PTI reported that Anil Agarwal's Vedanta Group declared dividend on Tuesday. According to market information, the board of directors of the company has prepared a proposal for dividend payment.
Accordingly, a dividend of Rs 17.50 per equity share has been declared to the shareholders in this financial year 2022-23. This is the third dividend. This will greatly benefit the investors.
This dividend is more than the interest rate of any bank. The company has fixed the date of November 30 to distribute the dividend amount. For this, the company has to allocate a total of Rs 6,505 crore.
The company has fixed November 30 as the date for dividend distribution and investors will benefit from this date. According to a report, Vedanta's total debt as on 30 November was Rs 58,597 crore.
Earlier this company has distributed dividend twice. The company had paid the first dividend of Rs 31.50 and the second dividend of Rs 19.50. There was a decline in the profits of this company in the second quarter.
Vedanta's net profit fell 60.8 per cent to Rs 1,808 crore in the three months July-September. The company had a net profit of Rs 4615 crore in the same quarter last year.

For more Business updates, Click here.