Dal Price: Due to the scheme of the central government, the price of pulses will not skyrocket this year. What measures have been taken for this?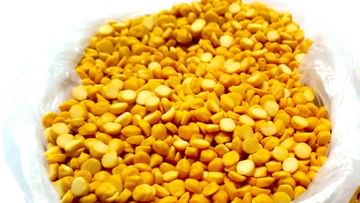 pulses under control
New Delhi : inflation in the country (inflation) To keep it under control, the central government has planned a solution at the beginning of this year itself. this year at the rate of pulses (plus rate) The central government has already taken care of not letting the forest burn. Various measures have been planned for this. Toor dal in the country (Tur dal) The Center has taken measures to prevent stock shortage. For this, the Central Government has decided to import 10 lakh tonnes of Arhar Dal. Gram pulses in the open market of Nafed (Chickpea lentil) Decided to sell cheap. This will help in keeping chana dal prices low.
The Ministry of Agriculture presented figures in this regard. Accordingly, the production of pulses during 2022-23 (July-June) was informed. Peas production is likely to decline to 3.89 million tonnes from last year's 4.34 million tonnes.
Karnataka is the leader in the production of pigeon pea. But inclement weather conditions and crop diseases affected the production of arhar dal in many parts of the state. In such a situation there is a possibility of reduction in production. Customers were likely to get hit by it.
Last season, there was a good production of Harbra Dal in the country. Last season, Nafed procured Harbara in bulk from farmers at MSP. But the tender process for bulk buyers from the open market of Nafed is being sold at Rs 4700 per quintal.
The market price of pulses is starting from Rs 4,800-4,900 per quintal due to sale of Harbra Dal by Nafed. Harbra dal price for 2022-23 season was Rs 5,335 per quintal. The Center is making all out efforts to keep pulses prices under control this year.
Last year in December 2022, India had imported 2 lakh tonnes of Arhar pulses. India imports the most tur dal from African countries and Myanmar. In the financial year 2021-22, India imported a total of 7.6 lakh tonnes of pigeon pea.
For more Business updates, Click here.