Credit Card : Now no need to carry credit card for payment..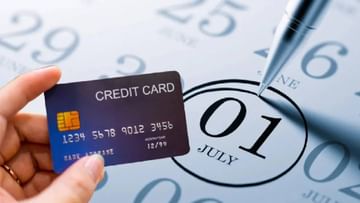 make payment
Image Credit Source: Social Media
New Delhi : Pay bills if you also use a credit card to make purchases (Credit Card) If you are using then this news is especially for you. for payment (payment) Now there is no need to carry credit card all the time. You can easily make this payment without a credit card. Let's know what is this trick.
RuPay Credit Card Bhim App You should know that this can be linked. So now National Payments Corporation is going to promote online transactions. (NPCI) A new idea is controversial. For that, the corporation has come up with a special feature.
So this RuPay Credit Card customers can be linked to UPI app. Through this, customers can pay the bill without credit card. can be purchased.
Hence, there is no need for the users to carry the credit card and swipe it at the swipe machine at the store. This facility can be availed by linking RuPay credit card with BHIM app.
In this method, the QR code of the shopkeeper can be scanned through the BHIM app. Credit card payments can be made with the help of an app linked to the UPI account.
Not having to take the credit card directly to the store is a big advantage. This reduces the chances of credit card theft. Also, there is no fear of card details getting stolen.
The Reserve Bank of India has given this facility to only a few banks. They can use UPI feature with the help of BHIM app. Through this, payment can be made using RuPay Credit Card.
A circular has been issued regarding NPCI on 20 September 2022. Accordingly, customers of Punjab National Bank, Union Bank of India and Indian Bank can avail this facility.
To avail this facility, customers will have to download the BHIM app from Play Store. In that they have to select the option of linking the respective credit card of the bank. For this you have to choose a bank.
On the UPI app, you will see an option of RuPay Credit Card. It has to be chosen. After submitting valid details, the customer will receive an OTP via SMS. After entering it, the user can set the UPI PIN. Only then this facility will be available.

For more Business updates, Click here.