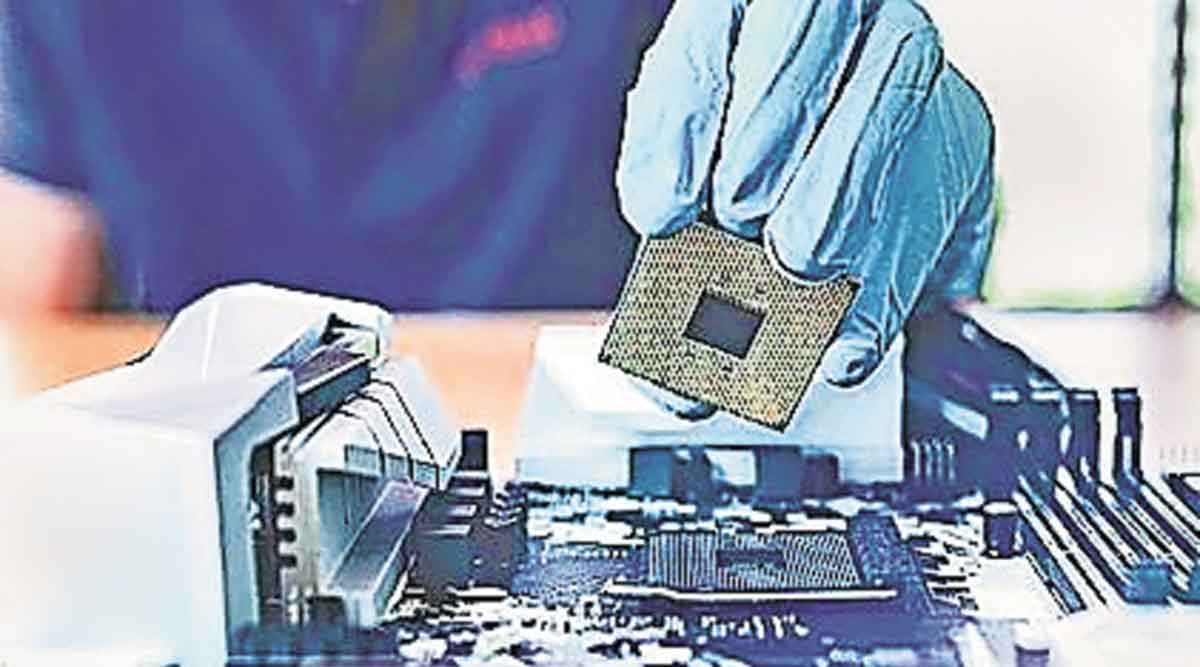 incentive subsidy up to 50 percent; 76,000 crore package
New Delhi :The central government on Wednesday announced a revised scheme with an additional incentive of Rs 76,000 crore for semiconductor and display manufacturing projects, which proposes to provide 50 per cent subsidy of one-time project cost across all activities. The center aims to attract global companies like Intel to set up manufacturing plants in India and reduce the country's dependence on imports.
The Primary Product Linked Incentive (PLI) scheme announced in December last year offered financial assistance ranging from 30 to 50 per cent to various categories for the development of the semiconductor and performance material manufacturing ecosystem in India. The decision to increase it to 50 percent was approved in the meeting of the Union Cabinet chaired by Prime Minister Narendra Modi on Wednesday.
As per the revised scheme, financial assistance up to 50 per cent of their project cost will be provided by the government on equitable basis to all types of technology nodes setting up semiconductor fabrication industry. Not only state-of-the-art computing chips, but also chips used in the energy, telecommunications and automobile manufacturing sectors are included in the scheme.
Considering the unique technologies required for composite semiconductors and advanced packaging, the revised scheme provides financial assistance of 50 per cent of the capital cost for setting up projects for composite semiconductors, silicon photonics, sensors, discrete semiconductor manufacturing units and ATMP and OSAT. Will do Facilities on the basis of equal treatment…
An advisory committee consisting of world-renowned experts from industry and academia has been set up to guide India's semiconductor manufacturing campaign.
The first manufacturing project is said to have been announced soon based on discussions with potential investors. The scheme has attracted many global semiconductor manufacturing companies to set up their factories in India. The Center is confident that this new program will boost investment in India's semiconductor and display manufacturing sector and the first semiconductor manufacturing facility will soon be set up under the scheme.
For more Business updates, Click here.