Business: Indians have done a lot of shopping this year. This has resulted in huge business of online companies.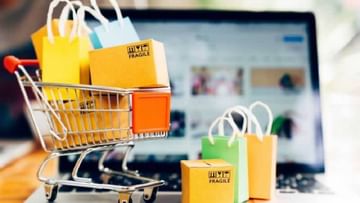 addicted to online shopping
Image Credit Source: Social Media
New Delhi : during this festival (festive season) E-commerce companies have seen huge business and strong earnings. Indians on online shopping this year (online shopping) Emphasis is seen. E-commerce this festive season (e-commerce) The total sales of the companies increased by 25 per cent. So the companies have celebrated Diwali in true sense..
Market research company Redsys Strategy Consultancy has given this information. Accordingly, this year Indians made purchases worth Rs 76,000 crore during the festive season.
According to Ujjwal Chowdhary of Redsys, this year e-commerce companies did better business than expected. This year the total sales of these companies have increased by 25 per cent. The performance of the companies is as per their expectations.
Redsys had assumed that e-commerce companies would do a business of Rs 83,000 crore. But later the company reduced this estimate to 8-9 per cent. But the overall performance of e-commerce companies remains strong.
In this year's busy season, the companies have sold Rs 76,000 crore. This number is strong. If we look at the total sales figures of one year, then there has been an increase of 25 percent in the sales of the company.
According to this report, Flipkart has become a giant of e-commerce. The market share of this company is 62 percent, which is about 40 thousand crore rupees. Apart from Flipkart in Flipkart Myntra, Shopsy These are also platforms.
The fashion segment has seen a growth of 32 per cent in a year, mobile sales at 7 per cent, electronics at 13 per cent and other segments at 86 per cent. The base of online buyers has increased by 26 percent. Consumers in semi-urban areas have made more purchases. This figure is 64 percent.
For more Business updates, Click here.