Now is the right time to simplify the rules of income tax and remove all exemptions given to taxpayers.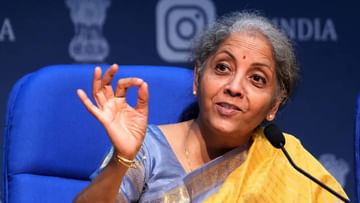 tax saving tips
New Delhi : Arvind Panagariya, Vice Chairman of NITI Aayog, has given some suggestions regarding the budget (Budget 2023). If Finance Minister Nirmala Sitharaman implements those suggestions, then the middle class and common taxpayers will get a big blow. Due to this, the attention of common taxpayers has gone towards the budget to be presented on February 1. Of course the Lok Sabha elections will be held in 2024. So this is the last budget of the Modi government. It is expected that the 'feel good' experience will be even more.
Who is called Panagariya?
Arvind Panagariya says that this is the right time to simplify income tax rules and remove all exemptions given to taxpayers. If the Finance Minister takes this decision, then many types of tax benefits available to taxpayers will be cancelled. At present, a person with an annual income of Rs 9-10 lakh can get full tax exemption. He takes full advantage of all the tax benefits available under various sections of the Income Tax Act. This makes his tax liability almost nil.
it's the right time
Panagariya said that now is the right time to end the personal income tax exemption. If the government cannot remove all the exemptions then it should remove all the exemptions except some parts. The government has done this in the case of corporate tax. If the government is concerned about the impact on revenue, it can impose 4-5 tax rates. Earlier, Bibek Debroy, chairman of the Economic Advisory Council to the Prime Minister, had also sought to reduce the exemptions in the Union Budget 2023.
For more Business updates, Click here.