Budget 2023: Will there be relief in the coming budget? Then inflation will hit.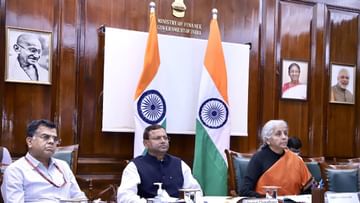 What is the benefit of churning?
Image Credit Source: Social Media
New Delhi: The central government has started preparing for the upcoming budget (Budget 2023). Union Finance Minister Nirmala Sitharaman presided over the budget on Tuesday. A virtual meeting was organized. planning) will be done.
Meanwhile, the Union Finance Ministry has sought a cut in income tax rates ahead of the upcoming budget marathon. This has increased the expectations of the taxpayers.
In these meetings, the Union Finance Minister will first consider the demands of the corporate sector. It will then hear from organizations on infrastructure and climate change. On the basis of that some things will be given priority in the budget.
Union Finance Minister Smt. @nsitharaman his fourth presidency #prebudget2023 consulted the experts of #financial sector And #capital market in New Delhi today. (1/2) pic.twitter.com/pwTEltEmgU

– Ministry of Finance (@FinMinIndia) November 22, 2022
Even before these marathon meetings, the Confederation of Indian Industry (CII) has sent a proposal of its demands, suggestions to the Union Finance Ministry. So overall there are going to be big developments regarding the budget in two months.
CII has also demanded reduction in personal income tax. CII President Sanjeev Bajaj has demanded that the central government should consider reducing income tax. He has proposed this.
In order to properly match the maths of demand and supply in the economy, a cut in income tax is being demanded. About 5.83 crore taxpayers will benefit from the reduction in income tax.
According to the Union Finance Ministry, a total GST collection of Rs 1,51,718 crore was done in October 2022. Earlier in April, 2022 the highest GST collection was recorded. At that time, the central government had received a tax of 1.50 lakh crores.
In the month of October, Rs 26,039 crore has been collected from the central GST, Rs 26,039 crore from the states and Rs 81,778 crore jointly by the center and the states.


For more Business updates, Click here.