BFSI: Banking and financial sector companies can see a bullish session.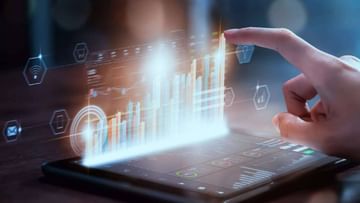 will share this stuff
Image Credit Source: Social Media
New Delhi : In banking and financial services and insurance sector (BFSI) There are signs of growth. FY 2023 (financial year) for September quarter (September quarter) The numbers are encouraging. It is expected that after coming out of Kovid-19, this sector will get a profitable deal. This stock is likely to give good returns to the investors.
The overall performance of the banking and financial sector has improved. The asset quality of companies has improved. Banks are fast recovering loans. Its good effect is being seen in this area.
The insurance sector is also booming in the country. There has been a huge increase in insurance. Finance companies are also calculating profits. So, there is a bullish atmosphere in all these three sectors.
So you can try your luck in the shares of companies of this sector. This sector is expected to make huge profits in the coming days. So you can pick some of these stocks and add them to your portfolio.
brokerage house ICICI Securities has published a list in this regard. At present the banking sector is doing well. There are ups and downs in the market. But finding an opportunity to earn from it is a difficult task.
Through data analysis, ICICI Securities provides investment advice to investors in banking, insurance and financial companies. Of course, do your research before investing, consult a financial advisor.
ICICI Securities recommends investing in these companies.
Kotak Mahindra Bank (Buy, CMP: Rs 1,960)
HDFC Life Insurance (Buy, CMP: Rs 530)
ICICI Prudential Insurance (Buy, CMP: Rs 470)
ICICI Lombard General Insurance (Buy, CMP: Rs 1,137)
AU Small Finance Bank (Hold, CMP: Rs.612)
IDFC First Bank (Hold, CMP: Rs 56)
Piramal Enterprises (Buy, CMP: Rs 789)
Credit Access Gramin (Buy, CMP: Rs 967)
Computer Edge Management Services (Buy, CMP: Rs 2,295)
JM Financial (Buy, CMP: Rs 73)
Brokerage house MK Global has advised to invest in these banks, companies. SBI, ICICI Bank, BOB, Indian Bank, Axis Bank, CUBK, Federal Bank, Karur Vyas Bank and Equitas Small Finance Bank This part is included in it.
For more Business updates, Click here.