RBI Rupee Bank | The bank will remain closed tomorrow as the Reserve Bank of India has canceled its banking license. A century-old emotional relationship is finally coming to an end.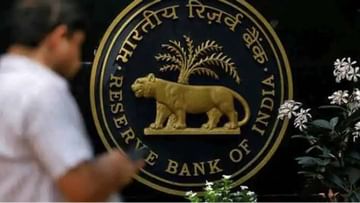 stop tomorrow forever
Image Credit Source: Social Media
New Delhi : by Reserve Bank of India (reserve Bank of India) banking license (Banking License) With the cancellation, this bank is finally closing tomorrow. This bank will be permanently closed in Maharashtra. Customers had an emotional relationship with this bank, now this bank will remain in the memory of many customers..
RBI always issues rules for banks. Banks are fined for irregularities. But in the balance sheet of the bank (balance sheet) If a large discrepancy is found and irregularities are high, such banks are closed in the interest of the customers.
RBI has earlier canceled the banking licenses of many banks, financial institutions. RBI had already announced the decision to cancel the license of this bank in the state. Accordingly, this bank will be permanently closed from 22nd September.
reserve Bank of India Rupee Co-Operative Bank Ltd. in Pune in the month of August (Rupee Co-Operative Bank Ltd.) The decision to cancel the banking license was announced.
According to the decision of the central bank, from September 22, all the services of this bank will be permanently closed. Customers will no longer be able to do any transactions. For more than 100 years, the customers have had a warm relationship with this bank.
This action has been taken because the co-operative bank does not have sufficient capital and also does not have the necessary means of earning. The operation of this bank will be closed from September 22. Customer will not be able to withdraw the amount. No financial transactions, checks or other services can be availed.
Now he DICJC ACT 1961 According to this, investors will get compensation of up to Rs 5 lakh. The process for this has started. Customers have to submit an application for the same in the respective system.

For more Business updates, Click here.