860992,860973,860942,860925 Bank strike: Banks will remain closed for four consecutive days before the budget.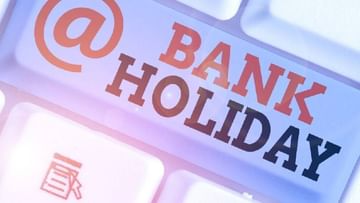 call off
New Delhi : Union Finance Minister Nirmala Sitharaman Budget of the country on 1 February 2023 (Union Budget 2023) will present. But before that banks will remain closed for four consecutive days. During this, the work in the banks will come to a standstill. Many unions of bank employees have gone on the offensive against the policies of the government. Organization of Bank Employees Unions by United Forum of Bank Unions (UFBU) A shutdown has been called. The union will remain closed for two days due to various demands. All India Bank Employees Union (AIBEA) The officials informed about this. bank strike on 30 and 31 january (bank strike) Going to be the fourth Saturday on 28th January and Sunday on 29th January. This will directly affect the services of the customers.
Due to the closure of the bank for 4 consecutive days, the customers may get hit hard. ATMs may run out of cash and checks may not clear. Online service of banks will continue. There will be facility of UPI transaction. But still get the important work done in the bank quickly.
AIBEA general secretary C.H. Venkatachalam had already informed about the strike. Accordingly, UFBU has already organized a meeting in Mumbai. Despite several applications, the Indian Banks' Association (IBA) No feedback was given. That's why the weapon of strike has been worshipped.
It has been decided to protest again against the stand of the Indian Banks' Association. The strike will be on 30 and 31 January. Meanwhile, banks will remain closed for four days as January 28 is the fourth Saturday and January 29 is a Sunday.
Bank should have 5 days working week, pension should be updated. NPS should be abolished. Pay revision should be done. The Bank Association has made such a demand that immediate recruitment should be done in all departments.
January 30 and 31 are Monday and Tuesday. Before this, the fourth Saturday on January 28 and Sunday on January 29, in such a situation, banks will remain closed for four days. This movement is happening right in front of the budget. Common depositors will be affected
For more Business updates, Click here.