Bank | After Rupee Bank in Pune, now the license of this bank has been canceled in Solapur.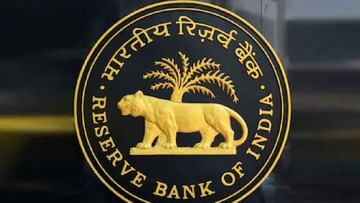 This bank will need a lock
Image Credit Source: Social Media
New Delhi : Rupee Bank in Pune (Rupee Bank) license revoked (license revoked) done yesterday This bank was permanently closed. More than 100 years have passed for this bank. But due to irregularities and balance sheet gap, the Reserve Bank of India is on the bank. (RBI) action taken.
Now RBI has announced to close the bank in Solapur of the state itself. Accordingly, the license of Laxmi Sahakari Bank at Solapur has been cancelled. This has excited investors and account holders.
Presently this bank is not able to protect the interest of the account holders. Had the bank continued its operations, there would have been a financial loss to the account holders and investors. RBI has clarified that the license of the bank has been canceled to prevent their fraud.
Presently this bank does not have sufficient capital. Also the bank has no source of income. Unable to recover loan from bank. Therefore the work of this bank has been stopped. This decision has been taken to protect the interest of the depositors in the bank.
The depositors, account holders of this bank will now get the sum insured up to Rs 5 lakh. Under the Deposit Insurance and Credit Guarantee Corporation Act for this purpose (DICJC Act 1961) Further action is to be taken.
If a customer of this bank has an account in multiple branches, the amount deposited in all the accounts will be calculated. Interest will be calculated on this. Insurance coverage up to Rs 5 lakh only. According to the central bank, 95 percent of the customer's corpus is already in the Sum Assured. So they will get compensation amount.
Earlier, RBI had taken action against 8 co-operative banks last month. He was fined. RBI has imposed a penalty of Rs 55 lakh on Visakhapatnam Co-operative Bank. Along with this, the license of Karnala Nagari Co-Operative Bank has also been cancelled.

For more Business updates, Click here.