The company has decided to lay off 10,000 Amazon employees. Many Indians will also be affected by this.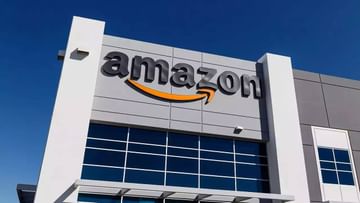 Amazon
Image Credit Source: Social Media
Mumbai, Amazon The company has cut jobs this week (trimmed) The process has been started. "After an extensive review, we recently decided to make cuts to certain teams and programs," hardware chief Dave Limp wrote in a memo to employees on Wednesday. One result of these decisions is that some positions are no longer needed." A few days ago both Meta and Twitter showed thousands of employees the way home. Now that a big company like Amazon has taken this decision, is there no fear of global recession? Such doubts are arising.
The company informed the employees about this
"I am deeply saddened to share this news as we know we will be losing a talented Amazonian at Devices & Services Org…" Limp said the company notified the affected employees and plans to create new jobs. Have done Keep working. He said so.
Preparation for retrenchment of 10 thousand employees
According to information published by the New York Times, Amazon is planning to lay off about 10,000 corporate and technology workers. The report said that this reduction would be the biggest reduction in the history of the company. That number is about 3 percent of its corporate workforce, and the total number of layoffs is subject to change.
What did the Amazon spokesperson say?
Amazon spokeswoman Kelly Nantel said some roles are no longer required as part of the annual operating plan review process. As TechCrunch reported, Nantel said, "As part of our annual operating plan review process, we always look at each of our businesses and think about what we need to change. We don't make these decisions lightly. But this decision can affect anyone."
The staff cuts will mainly affect its equipment organisation, retail division and human resources. It is being told that the managers have given two months' notice to the employees. Apart from Amazon, US tech giants Meta and Twitter have also announced mass layoffs.
For more Business updates, Click here.