Adani FPO : Adani Group is finally on the back foot as all planets are moving backwards.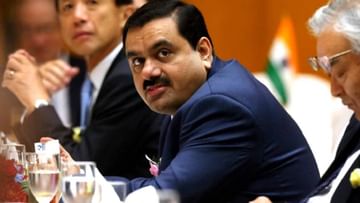 big decision
New Delhi : Adani Group had to take a big decision as all the planets suddenly moved in the opposite direction. Just a few days ago, the stars of this group riding on the wave of progress are currently in 'Gardish'. The group has taken a major decision to ensure that the confidence of the investors does not waver. Adani Group has finally canceled the FPO filed in the market. Adani Enterprises in view of market fluctuations (Adani Enterprises) FPO by Board of Directors (FPO) Have decided to cancel. Chairman Gautam Adani gave information about this (Gautam Adani) stock market given by (Share Market) This decision was taken so that the investors are not affected by the rapid growth and volatility of the market. Adani said that it is necessary to protect the interests of the investors. by investors (investor) Adani Enterprises had invested heavily in the FPO. This amount will be returned to them. The group clarified that the transaction will be completed.
What was the Adani Group's follow up on the public offer? The company had launched this FPO in the market with the aim of raising huge amount from the market. A company which is listed on the stock exchange. The company offers shares to attract investors and raise funds. This scheme is different from participating in the stock market.
Adani expressed his sentiments on Wednesday while canceling the FPO of Adani Enterprises. He presented his side in the meeting of the Board of Directors. He thanked all the investors. Also appreciated the investors for the response received to the FPO.
#Watch , The decision to withdraw today, after a fully subscribed FPO, must have surprised many. But given the market volatility witnessed today, the board strongly felt that going ahead with the FPO would not be ethically sound: Adani Group Chairman Gautam Adani

(Source: Adani Group) pic.twitter.com/wCfTSJTbbA

– ANI (@ANI) February 2, 2023
This FPO was successfully closed on Tuesday. The last date for investment in this FPO was January 31. Adani thanked investors for showing faith amid a volatile environment despite several developments last week.
The market is constantly fluctuating. Our stocks are also fluctuating. The FPO was canceled citing that it was unethical to continue with the FPO process under such unusual circumstances. The group has claimed that this decision has been taken so that investors do not suffer any financial loss.
Shares of Adani Group fell 28.5 per cent on Wednesday. The stock closed at Rs 2,128.70. While Adani Enterprises was trading in the price band of Rs 3,112 to Rs 3,276. Shares of Adani Enterprises have fallen 49 per cent from their 52-week high. The stock has fallen 37 per cent in just one week.


For more Business updates, Click here.